Yorna: Monster Girl's Secret [Final] (2020) (Eng) [RPGM] [MacOS] [Linux] [Android] [Completed]
Год выпуска
: 2020
Жанр
: 2D game, 2DCG, female protagonist, fantasy, adventure, monster girl, monsters, lesbian, group sex, creampie, titfuck, bukkake, tentacles, voyeurism, toys, corruption, mobile game, oral, turn based combat, vaginal
Цензура
: Отсутствует
Разработчик/Издатель
: www.patreon.com/Yeehaw
Платформа
: PC/Windows/MacOS/Linux/Android
Тип издания
: [Completed]
Таблэтка
: Не требуется
Версия
: Final
Язык игры
: English
Язык интерфейса
: English
Системные требования (минимальные)
: ОС Windows
Overview
:
Молодая волшебница из благородной семьи прибывает в далекий замок, и находит его разрушенным, и то что ее сестра пропала. Сможет ли она найти потерянных девочек-монстров и восстановить мир своей силой? Какую цену ей придется заплатить?
Ада, главный герой, является блудным магом с возможностью использовать силу девушки-монстра как свою собственную. Объедините их, чтобы создать свой собственный стиль игры от мощного боевого мага до деликатной искусительницы. Будете ли вы преодолеть своих врагов с помощью силы или сделайте их своими игрушками? Это зависит только от вас!
A young mage from a noble family arrives at a distant castle to find it ruined and her sister missing. Will she able to recover lost monster girls and restore the peace with their power? What price will she have to pay?
[ Не забудьте скопировать всю папку для сохранения в новую версию!] / Don't forget to copy your whole save folder inside the new release!​
Special Controls
Changelog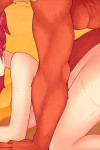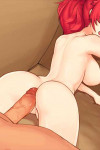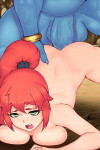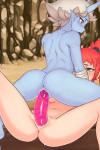 Загрузил:
rintor
(15 марта 2021 16:50)
Взяли: 124 | Размер: 6.46 Gb | Последняя активность: 17 мая 2021 01:15
Раздают:
1
Качают:
2
Скачали:
54
Благодарностей: 2